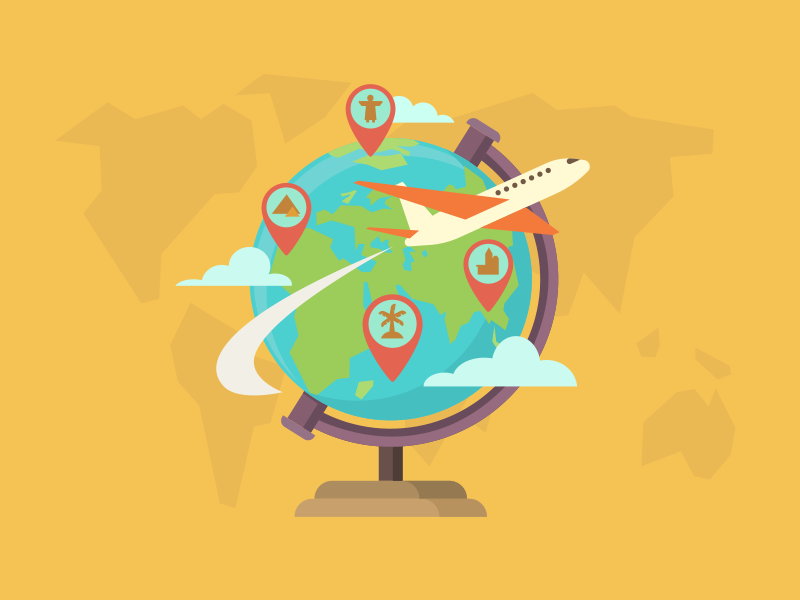 Surviving all that is 'the year 2020' has been a rollercoaster! Taking time around the holiday season to look back (and project forward), there's been a lot of shifts in how we all live and work. People are still finding ways to travel, but now it's in RVs or trips to remote rental properties. We still go to the movies, but we stay in our cars. Online shopping & delivery has skyrocketed for everything from Amazon to groceries to meals. More than anything else – especially relevant to Product Designers – is there's been a rapid evolution and maturity in how we collaborate digitally.
I feel fortunate to work in an industry (financial governance, risk management, and compliance) that continues to do business through the pandemic. As the wheels of industry continue to turn, we also have to continue supporting and building products to serve our customers. Now more than ever, we have the need to be able to be together even though physically we are in different cities and states.
This probably sounds familiar to you as well, but it's a trend that has been steadily rising for a while.
It's Not About Where You're Located Anymore
The term "Digital Nomad" has been around for a while and the concept of location independence as pertaining to your professional life has been around even longer, as Peter Levels, Tim Ferriss, Mark Manson, and countless others have talked about it at length. By some estimates, there will be over 1 billion people that are location independent by 2035!
It makes sense! Access to fast internet is the broadest it has ever been. Software for group video chat is evolving rapidly. Most companies have some flavor of internal chat software for async communication.
Shifting Attitudes
The biggest sea change I've seen in 2020 is a reassessment in what matters to companies that house Product Design teams. Increasingly, colocation will go from a 'must-have' for collaboration to a 'nice to have'. Think about it – remote-first negates the need for bigger office spaces (and all the physical items that go in that space) if you want to scale the team. Many employees are happy to have no commute, especially in congested metro areas. Most importantly, by having remote employees as first-class citizens, the broadening of the talent pool allows you to add great people to your team that you may never have convinced to move to your state.
Attitudes at organizations that frequently use Product Design freelancers are more used to this – but these arrangements often have a more limited scope or better-defined problemsets. Attitudes at Product organizations, whether folks are full-time employees or on contracts, are more typically required to be colocated.
I have to admit, I have a stronger bias than I had previously realized for "getting everybody in the room" to do journey mapping or brainstorming. There seems to be some kind of magic that happens when you've got sticky notes and a Sharpie marker in your hands, right? Being forced into remote work in 2020 ended up teaching teams all over the globe that you actually can do quality work without anyone being in an office, and this sentiment seems to have made its way up the ladder into executive boardrooms as well.
The genie is out of the bottle and it looks like if anything, we'll be working more remotely going forwards!
Tools. Lots of Tools.
"OK! I'm convinced that remote is the thing to do now." you say. But where do you start? Companies that have had 'remote day' once a week are more prepared than others, but in my experience the remote days were used more for heads-down time and less for collaborating. You'd just schedule those meetings for days everyone was in the office! So what's the solution?
Tools. For your organization to work effectively, you'll need to solve the problem of 'how do we do this apart, but together' in several different arenas, and that comes down to assembling the toolbox that works best for your needs. Here's a few of the tools that I've used.
Basics
To not make assumptions, there's a few things your distributed workforce needs.
Computers
Seems silly to mention, but your team needs computers that are up to the task of running remote collaboration software, meaning enough RAM to handle simultaneously screensharing. You also need a webcam, whether it's external or whether it's part of a laptop. It's non-negotiable.
Internet
Another item that seems simple, but if everyone is coming into the office and is used to working on the fast internet they may be underequipped at home. People in apartment buildings with shared connections can be the most hard-hit, with faster speeds sometimes just not possible. As the pandemic eases, folks in tough internet situations will need to find a coworking space that can handle 10 people on a video stream.
Collaboration / Communication
This is probably the easiest one & where you may have the fewest gaps.
Async Chat
Slack and Microsoft Teams tend to be the most popular, but there's a slew of competitors out there that can also fit the bill (👀 Flock & RocketChat).
Video Chat
Some Async clients (like Teams) have video integrated. I am also a fan of the simplicity of Zoom, GoToMeeting, Skype, or the like.
Group Collaboration and Brainstorming
Now we're getting into the realm of what we'll be using on a regular basis to do our jobs as Product Designers. I'm a fan of Mural and Muro for groups of people journey mapping or grouping sticky notes virtually. Invision Freehand is also a great solution for collaboratively whiteboarding.
Design-Specific Tooling
Wireframing
In the past, I've been a fan of wireframing in Balsamiq, as things are uniform and the online version is easy enough a caveman can use it. Axure has been the go-to for having wireframes that are interactive with data. At Ncontracts, we've actually cut a lot of this phase out as we've shifted to Dual-Track Agile and have a maturing design system that let us go from whiteboarding to medium- or high-res design.
Medium and High-Res Design
Pre-pandemic, the Product Design stack at Ncontracts was Sketch, with Craft for uploading to Invision for clickable walkthroughs, and PlantApp for version control of files. The Invision DSM provides a great way to drag and drop components. In 2020, we shifted to Figma so that we can have multiple people inside a file at the same time and talk each other through workflows before we've taken the time to make more serious prototypes.
Testing / Idea Validation
The in-person studies are not possible right now, but technology is still on our side. The bread-and-butter of the remote team doing research and validation should be holding virtual focus groups, collecting opinions from surveys, and using platforms to gather unmoderated tests.
For in-app messaging, I've loved using Pendo to deploy user guides, provide targeted messages to specific user groups, gather survey answers, and get NPS scores.
For unmoderated testing UserTesting.com is the go-to. There's several others, but if your budget allows, it'll supercharge your efforts.
But What About Team Cohesion?
Working remotely means that you aren't in-office. Duh. But what happens in-office? You have unstructured social time. You have more alignment opportunities with folks not in your discipline, since you're in the same space. So how do you recreate these watercooler moments? It's a tough one, and every team is different. Finding ways to stay in rhythm is something that I really don't think software can figure out.
At its core, culture boils down to how you feel with your colleagues. It's an emotional need that teams have to gel and have face-time with each other. The best thing you can do is be intentional – build time into the schedule to reconnect that aren't tied to projects. Have fun! "Wait, you need to schedule fun?" you protest? Yes. You'll be happier for it, even if it's a 30 minute hang once a week to catch up.
The Future
So we agree the future is remote. We know there's lots of tools out there that can help make that happen. I look forward to holiday season of 2021 so I can look back and see how right (or wrong) all of this is. Have a merry org transformation in 2021!